Dubai Corporate Golf World Cup 2017
The GEC Open World final – Dubai Corporate Golf World Cup is set to be played at Jumeirah Golf Estates – Earth Course and Emirates Golf Club – Majlis Course over two days on December 13-14 where national champions from 18 countries will vie for the coveted championship and bragging rights as global champion.
GEC Open made its debut in 2014 with just one golf round in Dubai. In 2015 and 2016, the event grew in popularity and was played in six and eight countries respectively connecting over 1100 corporates in the GEC ecosystem. Since then, GEC Open has matured into a global platform for networking, forging everlasting friendships and business relations. The 2017 edition is scheduled to hold 29 golf rounds in 18 countries engaging over 2400 corporate leaders under the aegis of 800+ global organisations!
GEC Open, in association with OMA Emirates, breathed a new wave of change in which this elite sport was played. With a lot of downtime to talk and accessibility for all ages, it's a unique blend of sports and networking. GEC brings together leading global organisations and executives on a common platform through golf. GEC works to improve the lives of others through charitable causes while growing the bond & strength of business between corporate leaders.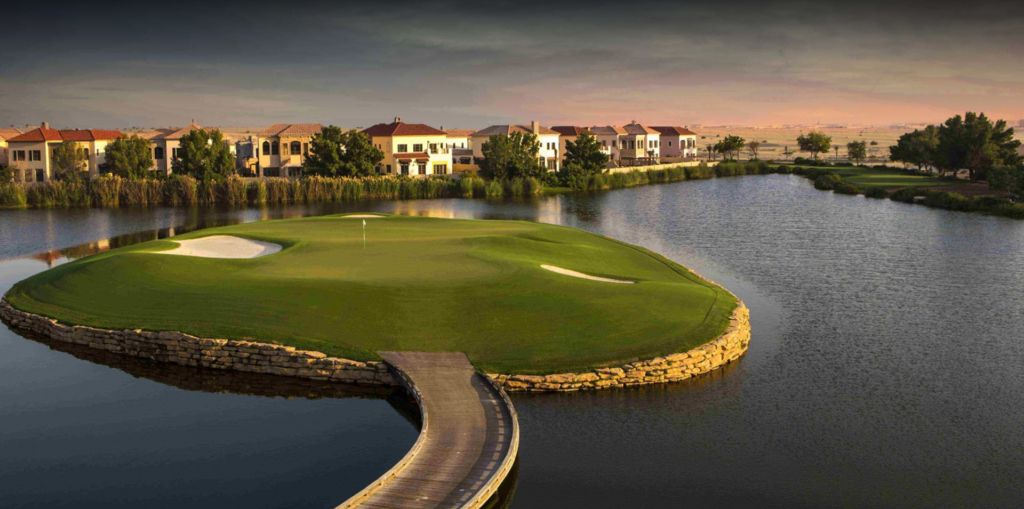 Jumeirah Golf Estates – Earth Course
Par 72 | 7706 Yards
Inspired by the great parkland courses of Europe and North America, Earth is home to the DP World Tour Championship, Dubai sets the scene for an incredible experience. The rolling fairways, brilliant white bunkering and deep red ochre landscape are framed by a plethora of trees and shrubs making each hole picture perfect. The abundance of nature is reflected in the many lakes throughout the experience which are home to a myriad of wildlife. The journey is concluded where the last 4 holes play alongside or over water culminating in a meandering creek running the full length of the final hole.
Double Open Champion Greg Norman designed the Earth course at Jumeirah Golf Estates and it's his first Middle Eastern course design to open for play. The Earth course is also the first course to have been built specifically for a championship and then unveiled as the first tee shot was hit at that championship.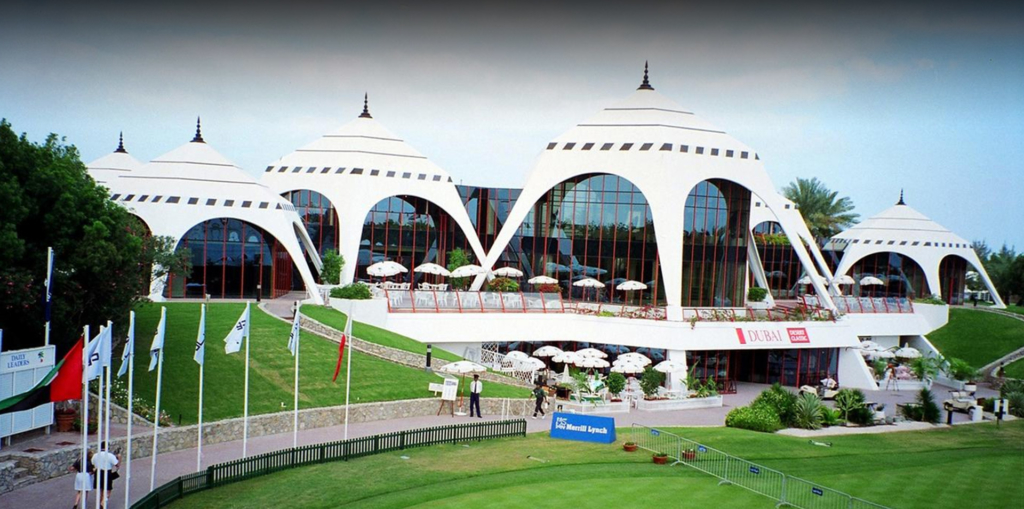 Emirates Golf Estates- Majlis Course
Par 72 | 7301 yards
Designed by Florida-based course architect Karl Litten, the original 18 holes were built in and around the dunes of a beautiful site on the edge of the city of Dubai, donated by His Highness General Sheikh Mohammed bin Rashid Al Maktoum, on whose instructions the desert flora was maintained in its natural state.
The Majlis course has developed a worthy reputation worldwide as a testing layout for even the best golfers. The course features hundreds of indigenous species of flora and fauna, beautifully complemented by meandering fairways and seven fresh and saltwater lakes.
The Majlis, the first grass course in the Middle East, takes its name from the Arabic word for 'meeting place'. One of the most prominent features on the course is the Majlis building itself positioned between the 8th and 9th holes and a Dubai landmark since 1988.