COURSE
Phakalane Golf Estate Hotel Resort is a 4 star resort located in the heart of Gaborone's premier Golf Estate, which encompasses spacious
accommodation with extraordinary panoramic views of its international 18-hole championship golf course.
Though a 4-star, built to 5-star standards the 80 roomed Hotel and 8, 3 bed roomed self-catering apartments are the epitome of sheer comfort and deluxe precedence. Being the only International standard 18 Hole Championship Course in Botswana the Golf Estate thrives to provide golfers with an exceptional golfing experience; with a variety of membership packages and benefits available.
VENUE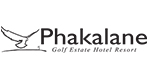 Date of Event : 16th November 2019
REGISTER & GEC INVOLVED!
At GEC, we aim to conduct business in a socially responsible manner,all the while making a conscious effort to connect to different vertical of business , enterprises and the channel fraternity not just for business and networking but also for the greater good of the humanity at large. We believe that irrespective of the size and scale, sustained efforts have the power to bring a positive change in the world; and we shall be persistent in our endeavour to help the needy, inspire the ones falling short of motivation and spread smiles far and wide.
"I agree to all Terms & conditions of the program and grand explicit consent to receive communication on the details shared from GEC and its partners.".
REGISTER HERE
COUNTRY RULES
The winner(s) of the national qualifying round will represent their country at the World Final – Dubai Corporate Golf World Cup – to be held on two world class golf courses on 08th March & 09th March 2020 in Dubai, UAE.
The competition is a One day 18 holes tournament.
Format of the play is Individual Stableford for amateur golfers (min age 18) off 75% index handicap.
Handicap classes as decided by the club.
Players are not allowed to choose playing partners over the course of the tournament
The value of prizes will not exceed the limit fixed for players of amateur status.
Please Note:
The organisers reserve the right to modify the rules of the competition at any time.
All entrance fees are non-refundable
The Organisers reserve the right to change details described in the event literature, and cannot be held responsible for any liability caused by inclement weather.
Re-Kindling the Passion for Sports and Humanity
The region's only Corporate Golfing and Networking Event
"It has become appealingly obvious that our technology has exceeded our humanity"- Albert Einstein.
GEC is all set to put to rest the fears of Einstein. As a leading media& corporate events house we root ourselves to the belief that, we bind the industry together, every day. Whatever we do is a collective and connective initiative towards the betterment of our industry, humanity and society at large because at the end of each business day, we retire as human beings and every morning we wake up to do something special that makes us feel human while being human.