Dubai Corporate Golf World Cup 2018
The 5th edition of GEC Open global golf tour culminates in Dubai at the World Final – Dubai Corporate Golf World Final 2018-19. To be played over two days in March, the 36-hole tournament will see national qualifying winners from all over the world competing under their national colors for the coveted championship at two of the world-class venues in Dubai at Jumeirah Golf Estates – Earth and Fire Course.
Dubai Corporate Golf World Final provides amateur and club golfers with a unique once-in-a-lifetime opportunity to experience the thrill and excitement akin to a professional player.
GEC Open breathed a new wave of change in which this elite sport was played. With a lot of downtime to talk and accessibility for all ages, it's a unique blend of sports and networking. GEC brings together leading global organizations and executives on a common platform through golf. GEC works to improve the lives of others through charitable causes while growing the bond & strength of business between corporate leaders.
GEC Open made its debut in 2014 with just one golf round in Dubai. In 2015 and 2016, the event grew in popularity and was played in six and eight countries respectively connecting over 1100 corporates in the GEC ecosystem. Since then, GEC Open has matured into a global platform for networking, forging everlasting friendships and business relations. The 2017 edition held 29 golf rounds in 18 countries reaching over 2400 corporate leaders under the aegis of 800+ global organizations! GEC Open 2018 hosted 54 qualifying rounds in 34 countries making it one of the biggest corporate golf tournament all around the world. Engaging over 3700 corporate leaders and industry stakeholders, the GEC Open is a unique blend of sporting excellence and networking opportunities for partners and players alike.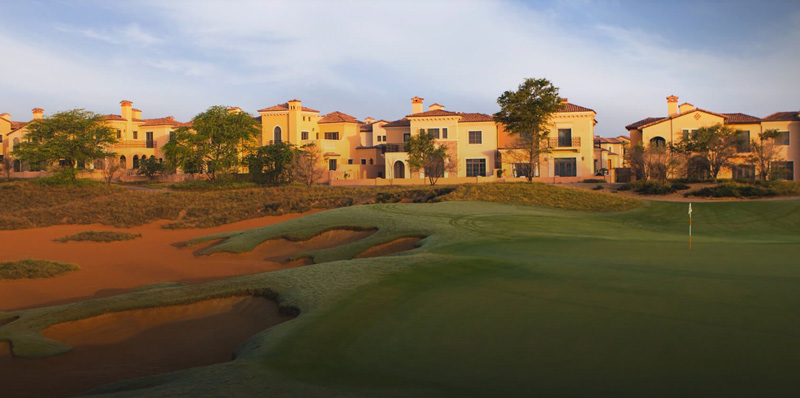 Fire Course
Date : 17th March 2019
Time : 13:00 Shotgun
Framed by a wide variety of captivating flora carefully selected to reflect the overall theme and to enhance its natural setting. Fire is in complete harmony with its surroundings. The undulating topography with its considerable protrusions creates a more challenging level of play. Rustic and so visually stunning as to captivate even those who do not golf. The Fire course demands a well-thought-out strategy. Going directly at the flag may not always be the best approach which gives Fire a strong sense of classic links-style play.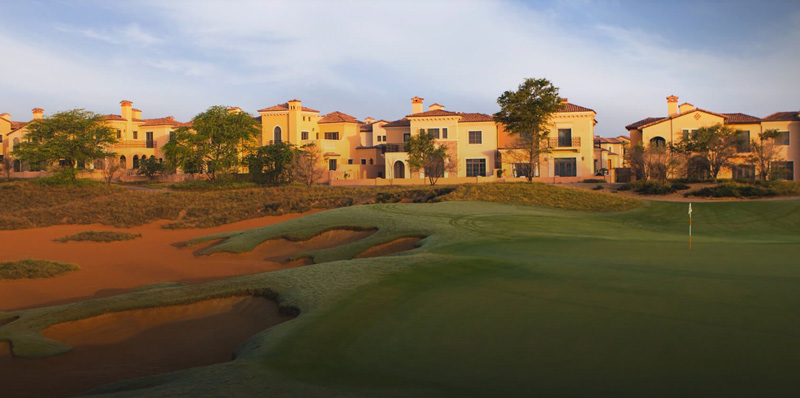 Earth Course
Date : 18th March 2019
Time : 13:00 Shotgun
Inspired by the great parkland courses of Europe and North America, Earth is home to the DP World Tour Championship, Dubai sets the scene for an incredible experience. The rolling fairways, brilliant white bunkering and deep red ochre landscape are framed by a plethora of trees and shrubs making each hole picture perfect. The abundance of nature is reflected in the many lakes throughout the experience which are home to a myriad of wildlife. The journey is concluded where the last 4 holes play alongside or over water culminating in a meandering creek running the full length of the final hole.