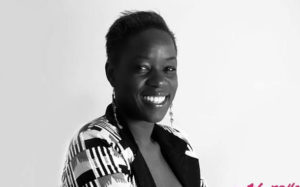 The GECOpen 2016 has partnered with Sports Connect Africa as the exclusive media, marketing and sponsorship partner in Kenya.
Sports Connect Africa CEO, Miss Cynthia Mumbo said "As a sports organization that has passion to deliver on African sporting events, we are committed to promoting the GECOpen 2016 – Kenya and its partnership with UNHCR. We are honored to cooperate with the GECOpen as the exclusive Kenyan partners. I believe the two sides will successfully promote the development of the GECopen in Kenya.
The Corporate golf event on the 30th of September at the Windsor Golf Hotel and Country Club. Kenya will be one of the 10 participating countries including Ghana, Bahrain, India, Oman, Qatar, Saudi Arabia, Turkey and the finals in UAE.
GEC Founder & COO Mr. Tushar Sahoo added "This partnership is one big step to the reality of the GECOpen in Africa. I believe GEC and Sports Connect Africa will maximize each other's strength." We are happy to have Kenya as one of the 10 participating countries.
Executive Sports Connect (Africa) Ltd is a sports consultancy that is involved in connecting sports stakeholders in Africa and improving the capacity of sports entities and managers on the continent through sports consultancy, sports workshops & forums, sports marketing, event management and development.
If you would like more information about this topic, please contact: CYNTHIA MUMBO at +254 720464757 or email at c.mumbo@sportsconenctafrica.com www.sportsconnectafrica.com