COURSE
Bali National Golf Club, located in THE MAJ NUSA DUA, The Nusa Dua tourism complex who offers a number of star rated hotels, two Convention Centers, a Shopping Center, Restaurants and a Museum, sitting alongside over three miles of white sand beaches.
With only a 20-minute drive through Bali Mandara toll road from Ngurah Rai Bali International Airport, Bali National Golf Club offers visitors to Bali a truly luxurious golfing experience with the redesigned Bali National Golf Club who has three distinct playing environments throughout the 18-hole course. Holes 1 through 9 feature creeks, canyons and native vegetation filled with tropical birds, whilst holes 10 through 16 offer the golfer lush gently sculptured fairways through a mature grove. Finally the island green hole 17 and lakeside hole 18 are the challenging finishing holes to test every golfer.The course was awarded Best Renovated Golf Course in Asia 2014, 3rd Best Renovated Golf Course Worldwide 2015 and 5th Best Golf Resort in Asia Pacific.
The Bali National Golf Villas are located within the resort and boasts 7 luxurious villas overlooking the challenging and stunning 17th and 18th holes. Each villa can accommodate up to 6 persons.
Bali National Golf Villas are proud to offer its guests a unique and incomparable style of service. During the stay, all of our guest's requests and enquiries are taken care of by the Personal Butler who is exclusively appointed to meet all of our guest's wishes.
Bali National Golf Villas is your place to enjoy the good life in absolute comfort, away from the demands of life back home. It is very private, very personal and we are proud to say, a very different experience from the rest.
VENUE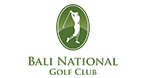 Bali National Golf Club
Date of Event : 12th November 2017
Players : 64
REGISTRATION
Re-Kindling the Passion for Sports and Humanity
The region's only Corporate Golfing and Networking Event
"It has become appealingly obvious that our technology has exceeded our humanity"- Albert Einstein.
GEC is all set to put to rest the fears of Einstein. As a leading media& corporate events house we root ourselves to the belief that, we bind the industry together, every day. Whatever we do is a collective and connective initiative towards the betterment of our industry, humanity and society at large because at the end of each business day, we retire as human beings and every morning we wake up to do something special that makes us feel human while being human.
Register & GEC Involved !
At GEC, we aim to conduct business in a socially responsible manner,all the while making a conscious effort to connect to different vertical of business , enterprises and the channel fraternity not just for business and networking but also for the greater good of the humanity at large. We believe that irrespective of the size and scale, sustained efforts have the power to bring a positive change in the world; and we shall be persistent in our endeavour to help the needy, inspire the ones falling short of motivation and spread smiles far and wide. Get Involved & get Register now !!
"I agree to all Terms & conditions of the program and grand explicit consent to receive communication on the details shared from GEC and its partners.".
COUNTRY RULES
The winner(s) of the national qualifying round will represent their country at the World Final – Dubai Corporate Golf World Cup 2017 – to be held on two world class golf courses on 13th December & 14th December 2017 in Dubai, UAE.
The competition is a One day 18 holes tournament.
Format of the play is Individual Stableford for amateur golfers (min age 18) off 75% index handicap.
Handicap classes as decided by the club.
Players are not allowed to choose playing partners over the course of the tournament
The value of prizes will not exceed the limit fixed for players of amateur status.
Please Note:
The organisers reserve the right to modify the rules of the competition at any time.
All entrance fees are non-refundable
The Organisers reserve the right to change details described in the event literature, and cannot be held responsible for any liability caused by inclement weather.
Contact Info
Middle East & Africa
City, Country
United Arab Emirates
P: 971 4368 8523
For Marketing:
Ronak Samantaray
Global Sales Director
Email :Ronak@gecmediagroup.com
UAE Office contact details