COURSE
Start your dramatic swing to a haven on our award-winning championship golf course, the jewel of the Indian Ocean, Nirwana Bali Golf Club. Nirwana Bali Golf Club at Pan Pacific Nirwana Bali Resort is beautifully set along the dramatic coast line amongst manicured gardens and traditional Balinese rice paddies.
Designed by legendary golfer Greg Norman, the course boosts five ocean-side holes, three cliff-to-cliff tee shots and eight holes sculpted into the terraced rice fields. The signature Par 3 7th hole overlooks the famous Tanah Lot temple and is by far the most photographed hole on the course. The diverse and meticulously maintained course provides resort golfers and seasoned professionals with an unparalleled golfing experience.
Nirwana Bali Golf Club at Pan Pacific Nirwana Bali Resort maintains a long history of association with IMG Golf Course Management who have been involved since 1994 during the pre-opening, through the official opening in 1997 and in a consulting management relationship that continues until today.
IMG Golf Course Management is recognized for providing high-quality services to an elite portfolio of clubs around the world. Partnering with IMG ensures delivery of meticulous standards of the operation and an unrivalled experience for members and guests. Be sure to compliment your round of golf with a stay at the magnificent Pan Pacific Nirwana Bali Resort. Here you will discover a lush 103-hectare hideaway built atop a sheer cliff with breathtaking views of the Indian Ocean and Tanah Lot. This secluded luxury golf resort, set in the tranquil village of Tabanan, West Bali is only 22km away from Ngurah Rai International Airport.
Nirwana Bali golf course is a visual masterpiece of dramatic ocean views and lush Balinese landscapes. Designed by legendary golfer Greg Norman, this award winning golf course offers spectacular views of the Indian Ocean, incorporating terraced rice paddies which provide challenge and a unique world-class experience for golfers of all skill levels.
Come and experience the ultimate that golf in Bali has to offer!
VENUE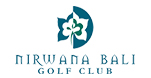 Nirwana Golf Club, Bali
Date of Event : 22th September 2017
Players : 64
REGISTRATION
Re-Kindling the Passion for Sports and Humanity
The region's only Charity Corporate Golfing and Networking Event
"It has become appealingly obvious that our technology has exceeded our humanity"- Albert Einstein.
GEC is all set to put to rest the fears of Einstein. As a leading media& corporate events house we root ourselves to the belief that, we bind the industry together, every day. Whatever we do is a collective and connective initiative towards the betterment of our industry, humanity and society at large because at the end of each business day, we retire as human beings and every morning we wake up to do something special that makes us feel human while being human.
Register & GEC Involved !
At GEC, we aim to conduct business in a socially responsible manner,all the while making a conscious effort to connect to different vertical of business , enterprises and the channel fraternity not just for business and networking but also for the greater good of the humanity at large. We believe that irrespective of the size and scale, sustained efforts have the power to bring a positive change in the world; and we shall be persistent in our endeavour to help the needy, inspire the ones falling short of motivation and spread smiles far and wide. Get Involved & get Register now !!
COUNTRY RULES
In order to represent their company and country at the Dubai Corporate Golf World Cup Grad Final – 2017, which schedule in recently open fantastic world-class, the Championship-style Dubai's most luxurious golf course, Trump International  & World's one of the top 100 and UAE's best Majlis – Emirates Golf course UAE on 13th December & 14th December 2017, the qualified top three players must win the Indonesia Final,
The competition is open to companies/teams in the Indonesia.
The competition is a 1 day 18 holes tournament.
It's a individual Stableford system for amateur players (min. age 18) each having a index handicap between 0 and 24.
Players will play using ¾ of their Index Handicap (Not Course Handicap)
The player must be a senior employee with a company colleague or invited guest such as business associates, clients, suppliers, etc…
Players are not allowed to chose playing partners over the course of the tournament.
There is no participation limit. Companies are allowed to enter more than 1 player in the competition.
The competition is a combined stableford over 18 Holes.
The winner will be decided by taking the combined total of the Stableford nett scores of each player.
On course prizes will be provided on completion of the round.
The top three Nett players from the Indonesia final will qualify for the Grand World Final.
The value of prizes will not exceed the limit fixed for players of amateur status.
The organisers reserve the right to modify the rules of the competition at any time.
All entrance fees are non-refundable
The Organisers reserve the right to change details described in the event literature, and cannot be held responsible for any liability caused by inclement weather.
Contact Info
Middle East & Africa
City, Country
United Arab Emirates
P: 971 4368 8523