COURSE
Heritage Le Telfair Golf & Wellness Resort pays homage to the celebrated botanist, Charles Telfair, who became the owner of the Bel Ombre sugar estate in 1816. A humanist and inventor, he left his mark on the fields of botany and sugar engineering. Dr Charles Edward Telfair was born in Ireland. In 1811 he settled in Mauritius and worked as a doctor in the British colony. A fervent botanist, he introduced many species of plants to the island, namely Bel Ombre, hoping they would acclimate. He also pioneered the first horizontal mills, which crushed the cane – quite a revolution at the time! Charles Telfair was a compassionate and remarkable fellow, ahead of his times. He built a hospital and a school for slaves in Bel Ombre, where his wife Annabella taught. He also initiated the first choir for slaves. He passed in 1833 in Mauritius, two years before slavery was abolished.
THE FINEST GOLF EXPERIENCE IN MAURITIUS
HERITAGE GOLF CLUB – MAURITIUS – AN MULTI-AWARD WINNING CHAMPIONSHIP GOLF COURSE
The Heritage Golf Club is a multi-award winning championship golf course located in the southern part of the beautiful island of Mauritius. Set on an idyllic piece of land between rolling mountains and the turquoise lagoon of the Indian Ocean; accompanied by beautiful vistas from every green and tee; the Heritage golf course provides an enjoyable and challenging experience for golfers of all handicap levels.
A CHAMPIONSHIP GOLF COURSE
This 27-hole golf complex which was designed by Peter Matkovich and opened in 2004, comprises an 18 hole championship golf course, a 9 hole Par 3 course, exceptional practice facilities, golf academy, clubhouse, restaurant and golf shop. With 5 teeing options on each hole, golfers of all levels are catered for.
The course was recently recognised as one of the Top 10 golf courses in Africa, according to global news broadcaster CNN, and in November of 2014 and 2015 claimed the title of "Best golf course in the Indian Ocean" at the World Golf Awards in Portugal.
We look forward to welcoming you to our pristine fairways soon!
VENUE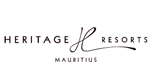 Heritage Golf Club, Mauritius
Date of Event : 28th October 2017
Players : 68
REGISTRATION
Re-Kindling the Passion for Sports and Humanity
The region's only Charity Corporate Golfing and Networking Event
"It has become appealingly obvious that our technology has exceeded our humanity"- Albert Einstein.
GEC is all set to put to rest the fears of Einstein. As a leading media& corporate events house we root ourselves to the belief that, we bind the industry together, every day. Whatever we do is a collective and connective initiative towards the betterment of our industry, humanity and society at large because at the end of each business day, we retire as human beings and every morning we wake up to do something special that makes us feel human while being human.
Register & GEC Involved !
At GEC, we aim to conduct business in a socially responsible manner,all the while making a conscious effort to connect to different vertical of business , enterprises and the channel fraternity not just for business and networking but also for the greater good of the humanity at large. We believe that irrespective of the size and scale, sustained efforts have the power to bring a positive change in the world; and we shall be persistent in our endeavour to help the needy, inspire the ones falling short of motivation and spread smiles far and wide. Get Involved & get Register now !!
COUNTRY RULES
In order to represent their company and country at the Dubai Corporate Golf World Cup Grad Final – 2017, which schedule in recently open fantastic world-class, the Championship-style Dubai's most luxurious golf course, Trump International  & World's one of the top 100 and UAE's best Majlis – Emirates Golf course UAE on 13th December & 14th December 2017, the qualified top three players must win the Trumph International Final
 The competition is open to amateur corporate golfers in the Mauritius
The competition is a ONE day 18 holes tournament.
The format of the play is Individual Stableford system for amateur players (min. age 18) each having an index handicap between 0 and 24.
Players will play using ¾ of their Index Handicap (Not Course Handicap)
On course prizes will be provided on completion of the round.
One winner from each of the three handicap categories at Mauritius round will qualify for the Dubai Corporate Golf World Cup World Final.
The value of prizes will not exceed the limit fixed for players of amateur status.
Disclaimer:
The organisers reserve the right to modify the rules of the competition at any time.
All entrance fees are non-refundable
The Organisers reserve the right to change details described in the event literature. and are not responsible for any liability caused by inclement weather.
Contact Info
Middle East & Africa
City, Country
United Arab Emirates
P: 971 4368 8523