COURSE
A prominent golf club in the local and regional golf scene since its inauguration in 1993, Laguna National Golf and Country Club is one of Singapore's premier golf and country clubs offering two eighteen-hole championship courses – Masters and World Classic. It is Singapore's only golf club to have its land lease and playing privileges secured until 2040 at present.
A multi-million dollar facelift is currently underway, which includes a full redesign and upgrade of the existing clubhouse. Upon its launch, the Club will boast a state-of-the-art union of a world-class golf club, a 206-room and villa branded resort hotel with full facilities including a spa, a driving range, and a fitness center.
Laguna National Golf and Country Club has won various prestigious accolades and hosted events including the Singapore Masters, Korean LPGA ADT Caps Tour Championship, Prudential Causeway Trophy and The Championship at Laguna National.
A European Tour-Asian Tour co-sanctioned event – The Championship at Laguna National
Second edition of the Prudential Causeway Trophy at Laguna National
Inaugural Prudential Junior Causeway Trophy at Laguna National
VENUE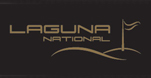 Laguna National Golf & Country Club
Date of Event : 9th July 2017
Players : 52
REGISTRATION
Re-Kindling the Passion for Sports and Humanity
The region's only Charity Corporate Golfing and Networking Event
"It has become appealingly obvious that our technology has exceeded our humanity"- Albert Einstein.
GEC is all set to put to rest the fears of Einstein. As a leading media& corporate events house we root ourselves to the belief that, we bind the industry together, every day. Whatever we do is a collective and connective initiative towards the betterment of our industry, humanity and society at large because at the end of each business day, we retire as human beings and every morning we wake up to do something special that makes us feel human while being human.
Register & GEC Involved !
At GEC, we aim to conduct business in a socially responsible manner,all the while making a conscious effort to connect to different vertical of business , enterprises and the channel fraternity not just for business and networking but also for the greater good of the humanity at large. We believe that irrespective of the size and scale, sustained efforts have the power to bring a positive change in the world; and we shall be persistent in our endeavour to help the needy, inspire the ones falling short of motivation and spread smiles far and wide. Get Involved & get Register now !!
COUNTRY RULES
In order to represent their company and country at the Dubai Corporate Golf World Cup Grad Final – 2017, which schedule in recently open fantastic world-class, the Championship-style Dubai's most luxurious golf course, Trump International  & World's one of the top 100 and UAE's best Majlis – Emirates Golf course UAE on 13th December & 14th December 2017, the qualified top three players must win the Bahrain Final
The competition is open to companies/teams in the Bahrain.
The competition is a 1 day 18 holes tournament.
It's a individual Stableford system for amateur players (min. age 18) each having a index handicap between 0 and 24.
Players will play using ¾ of their Index Handicap (Not Course Handicap)
The player must be a senior employee with a company colleague or invited guest such as business associates, clients, suppliers, etc…
Players are not allowed to chose playing partners over the course of the tournament.
There is no participation limit. Companies are allowed to enter more than 1 player in the competition.
The competition is a combined stableford over 18 Holes.
The winner will be decided by taking the combined total of the Stableford nett scores of each player.
On course prizes will be provided on completion of the round.
The top three Nett players from the Bahrain final will qualify for the Grand World Final.
The value of prizes will not exceed the limit fixed for players of amateur status.
The organisers reserve the right to modify the rules of the competition at any time.
All entrance fees are non-refundable
The Organisers reserve the right to change details described in the event literature, and cannot be held responsible for any liability caused by inclement weather.
Contact Info
Middle East & Africa
City, Country
United Arab Emirates
P: 971 4368 8523